Nathan and I were asked to review Ooka Island and online reading and phonics gaming environment.
Ooka Island
is an Early Reading program with games and books in a fun online environment where the child is the hero on a mission to rescue letters and sounds. The activities earn the children currency that can be used to buy things for their avatar character, things like clothing , toys , and music for the jute box.
The game itself is installed on your computer through a large downloaded file and a high speed internet connection which means as long as you have the space available on your computer and a high speed connection to download and run it.
I asked Nathan to give me his honest opinion of the program and since he is a little geek in training (I mean that in the nicest way honest) I figured he would give it to us straight.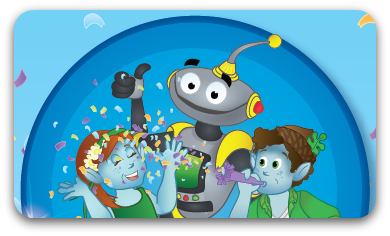 Nathan's thoughts on Ooka Island: the sound cave games and the alphabet mountain games were fun , the robot is kinda cool, and the cake game was neat; the program repeats a lot and doesn't move on as fast as he thinks it should, each of the storybooks gets read at least twice and that wasn't exciting. Another thing, the sticker rewards are cool, better than the currency rewards according to Nathan.
Mommy's thoughts on Ooka Island: The 2 gig file size was an issue for us even with our high speed internet it took about 2 hours to download, although once downloaded completely the install and set up was smooth. We ran into some issues with our character not updating when he tried to change clothes and features, but that wasn't a huge issue as Nathan didn't pay much attention to the character mostly the games.. We both liked the music that was used and the reinforcement activities (the same sounds were used in the various games through out the session).
Some people have asked if I would buy a whole year of the program, honestly I'm not sure if I would allocate $99.00 of our homeschool budget to the program since it is basically phonics and reading only, but that is mostly because I don't have the budget for a single subject costing more than about $45 a year. Now, before you get to bothered by the above remark , it is based on the fact that with 2 boys and a short shoestring budget I have to find ways to stretch every homeschool dollar and even find programs that don't seem all that educational and make sure they have an educational benefit. That being said, if I had the budget and Nathan was a little younger I would find a way to at least get a 6 month subscription.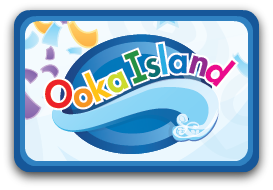 Check out what other members of the crew said about Ooka Island HERE
***I received a subscription to Ookas Island as a member of The Old SchoolHouse Crew in exchange for our honest opinion, I have tried to provide our honest of opinion of the product. No other monetary compensation was received. All opinions are that of the author and 6 year old son.****