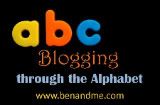 Local Free Fun ideas!!! Especially with summer coming, I thought I would share a Free Fun activity we enjoy locally.
The local
Aviation and Space Museum
has an awesome outdoor play structure for the kids to play on. It is convenient to most other activities we enjoy. The cell signal is strong so Mommy can get some work done while the boys climb, slide, explore, and generally have a fun time playing on the various structures.
Cameron enjoys the short slide
and climbing up and down the ladder pieces
Nathan enjoys the tubes
and climbing the chain ladder
Now if you are interested in the educational museums on the same grounds, there is a fee but it is worth the money to take the kids to the air museum or the space museum. There is also an awesome IMAX theater as well as a great water park which have separate fees.