Mt youngest wants music and lots of it, so he was crazy excited to review
Kinderbach
as part of the TOS crew.

What is Kinderbach?
My youngest sounded it out and came up with Kinder Bach (although he wasn't 100% sure who or what Bach was), he really nailed the idea that this program is a kind and gentle way to introduce music to kids. This is nothing like the piano programs I used when I was 6. The videos are fun and encourgaing.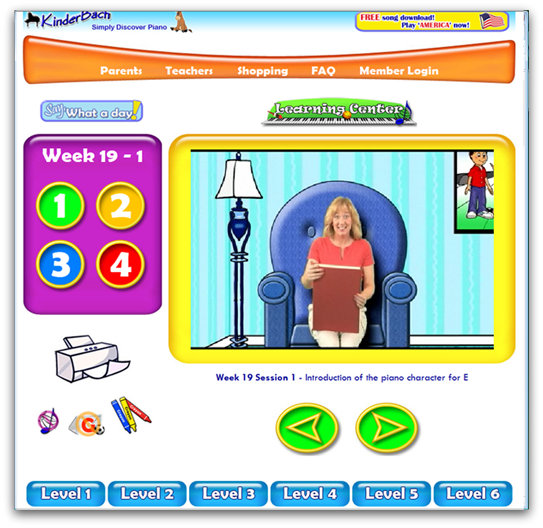 At times Nathan kept thinking we were watching Blue's Clues.. (a series he really loved when he was younger). As a Mom I love when a program grabs there attention and they can tie it to a positive in their memory.
Since we are big on notebooks this year , Nathan decided he would save all his activities in a notebook. I love the activity pages and how they are fun and directly connected to what we are watching on the videos. Since our computer is no where near the piano or the old electric keyboard, having the notebook for his activity pages made it possible for him to play along with the activities and reteach anyone willing to try.
The activity books are downloads in pdf format so they can be saved for later and printed off as needed.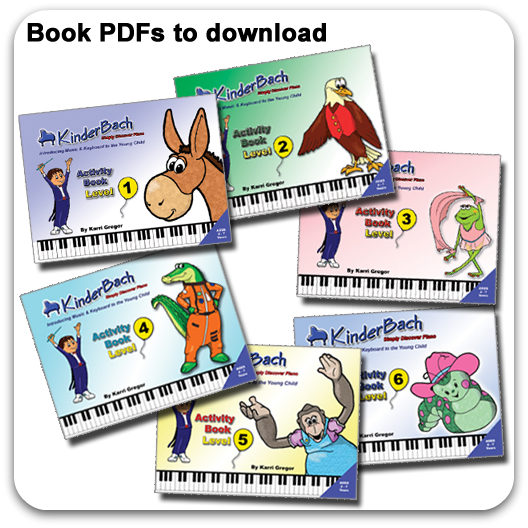 The characters in the books and videos are fun and easy to color , which for us is huge as Nathan isn't a huge a fan of coloring .
The program is available online or in DVD format. During the review process there was a lot of talk about people being able to view the online program on their iPads. Technology is an amazing tool for education.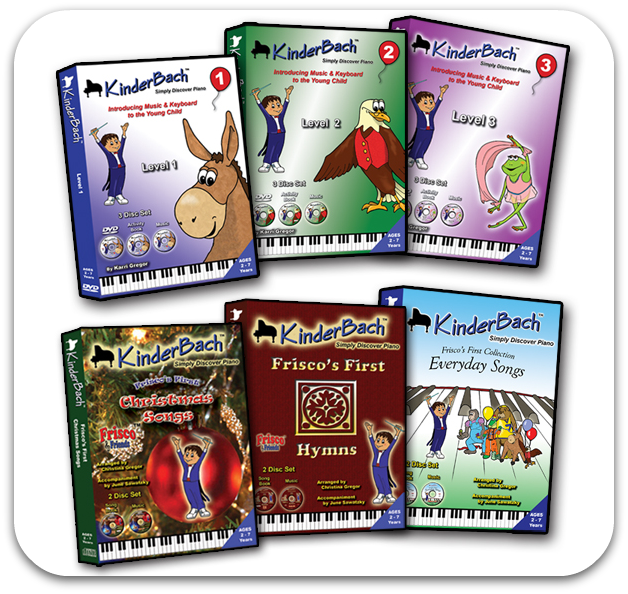 While we reviewed the home version of the program, there is also a Classroom version for teachers.
If you have been reading my reviews you know I also talk about the costs and value of these programs. One thing my husband and I agree on is that you can't put a price on music education. I know for some they won't agree with that, but we both got more out of school because of music education. Keeping that mind, I have to say this program is a value for families with young children that want to incorporate music into their school. Prices start at around $8.00 a month for the monthly subscription to online piano lessons. The CD/DVD programs start at around $41. I do have some awesome news for you though...
Kinderbach
has given us a coupon code good for 2012 on any purchase. Use code
TOScrew2012
and receive 30% off any order. That is a huge deal! I love when companies are so generous! I highly recommend this program as a great family friendly and affordable way to share music with young children.
Check out the rest of the TOS crew reviews
HERE

We received a subscription to Kinderbach as a member of the TOS Homeschool review crew to provide our honest opinion of the program. No monetary compensation was received for this review.