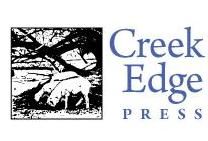 We received a copy of
Creek Edge Press Geography and Culture
to review as part of the
TOS Homeschool Crew
I was immediately impressed with the cards as they align with the Montessori style cards. I decided to color code the cards for Cameron. We selected 1 card for each week and worked on each task, crossing them off in pencil (later I will erase them and laminate the cards to be reused again.
We received the teacher's guide along with the cards and I love how thorough it is. The guide contains book lists, materials lists, as well as suggestions fir use and adapting it to your homeschool or even classroom.
The
Geography and Culture
set is a K-8 program that gives lots of room for your students learning style as well as flexibility as the cards can be used in order or not and in vary frequency within your schedule. We are doing 1 card a week for now in our relaxed schedule, but as the boys grow I hope to move to 3 cards a week.
The
Creek Edge Press Articles
page is loaded with useful information on using these cards in your home and the advantages of this style of learning.
Cameron's traced world map, colored and labeled
The boys like the list style of the cards where each cards lists the activities to be done as well as the variety of tasks. The variety also gave us options, allowing us to be selective about the tasks. Cameron was able to find tasks that he could do without Mommy's help and if something on the card needed more explanation he could do another task until the question was answered.
The value is high in this product.
Creek Edge Press Geography and Culture
retails for $18.00 and included the teacher's guide and cards. Replacement cards are available as well for $0.50 each.
I am so impressed with this product I am purchasing at least the
Ancient History Set
(which begins with creation and includes the Great Flood , Moses, and the 10 plagues) and possibly the entire History Set. I truly believe there is value in this product and we will be able to reuse the program again. Which is a huge part of our homeschool program. Creek Edge Press is not just a history and geography program, they have Art, Music, Science, and even a
grammar reinforcement set
(also on my to buy list).
Of the product we have been blessed with as members of the TOS Homeschool Crew, this one is by far one of our favorites (not just Mom, but kids and Dad).