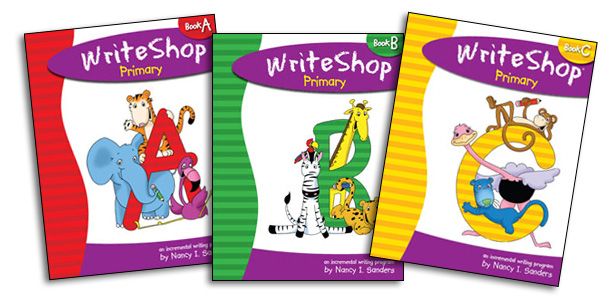 I was crazy excited when we were assigned Book B of the WriteShop Primary series to review. I have wanted to try WriteShop with the boys for the last 2 years and never took the plunge.
I started out by going through the Teacher's Guide and reading all the lessons to fit the boys into the program without too much overlap to what we have already learned. We decided to start with Lesson 2 and work forward from there. The boys enjoyed a few of the activities but found writing the words 3 times each monotonous and frustrating, so I had them write the word list words twice, a simple difference but the happy medium to stop a battle.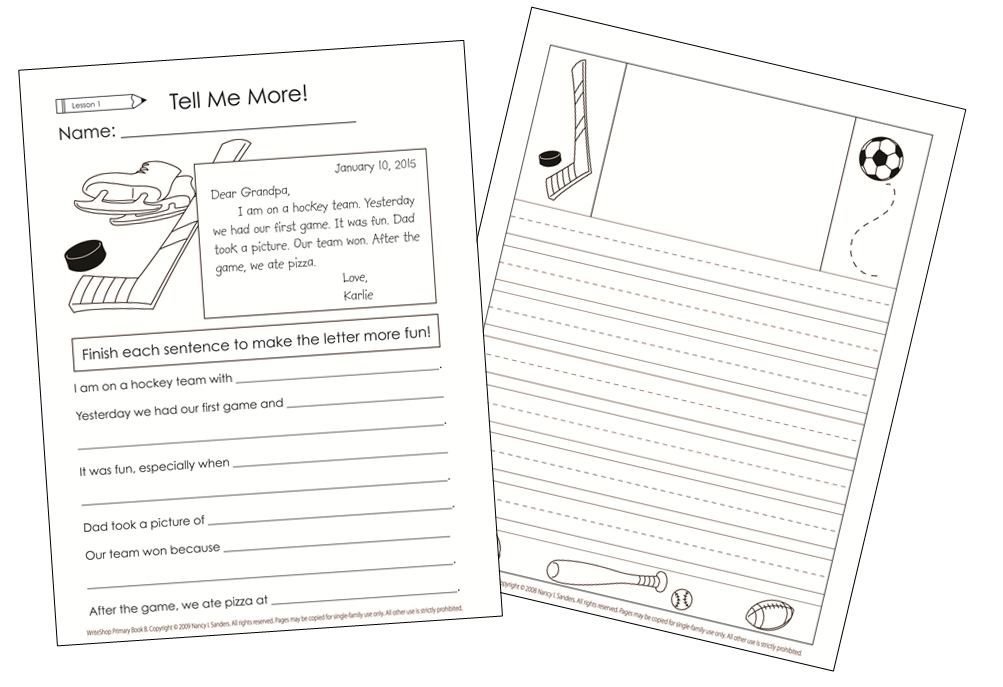 We found some of the activities engaging but very similar to things they had already done and they had a hard time connecting it to anything we were doing in our other subjects. One thing we did gain which really doesn't have any connection to the writing, Nathan started to color and enjoy coloring. This has been a huge stumbling block for him; he has never been into coloring until now. Something about the activity pages tripped his trigger and opened the door to the wonderful world of coloring. That I am very grateful for.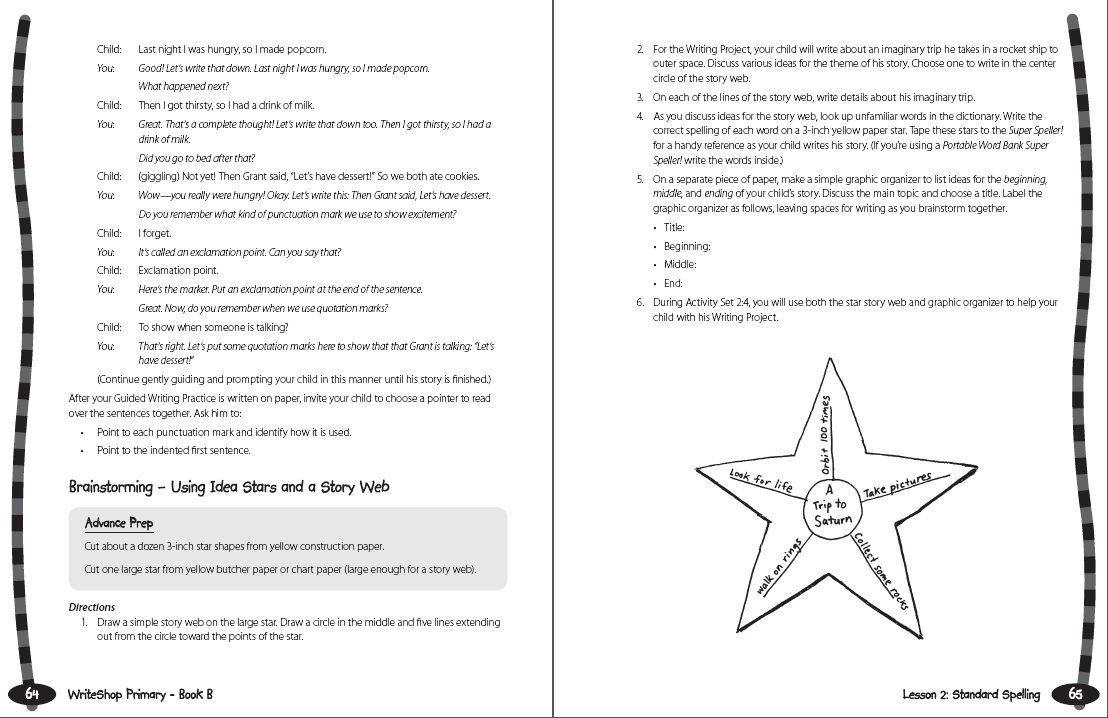 I did gain a lot of ideas from the
Teacher's Guide
for things we can adapt to our lessons and unit studies. I really liked the layout of the lessons in the Teacher's Guide and can modify the lessons to fit into our homeschool easily enough to get a lot of use out of the program overall.
WriteShop's website also has Placement help
HERE
and you can view Sample Lessons
HERE
The e-books range in price from $4.50 to $39.95 depending on which product or package you purchase. The set we reviewed sells for $31.45 e-book and $34.90 print combined pricing for the Teacher's Book and the Activity Set. In my opinion for the price difference I would buy the print version of the Activity Set and probably the Teacher's Guide as well since it isn't that much more for the print version. Now as far as the value, I'm still not totally sold on the program and believe I really wanted to love it.
Interact with
WriteShop
on
Facebook
and
Twitter
Check out what the rest of the crew thought
HERE
Disclaimer: I received an e-book copy of this product as a member of the TOS Homeschool Crew in exchange for my review of the product, all opinions are that of this writer
.