We have been using a variety of hands on math products looking for a good fit for our 2nd grader. Currently we are using
Touch Math
's
2nd grade program
.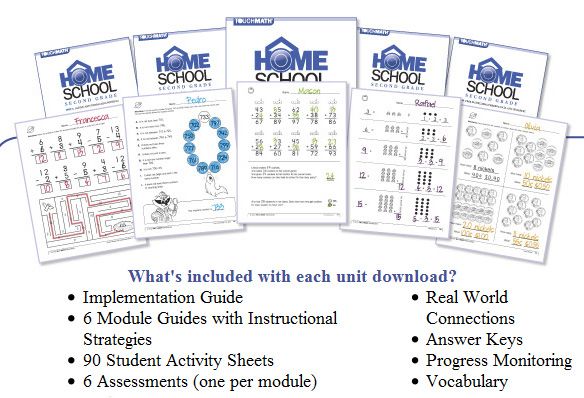 With a variety of grade levels (preK- upper Elementary) Touch Math's Homeschool program is a comprehesive hands on program.
So far in about 4 1/2 weeks we have covered 2 1/2 modules with in the first Unit.
Since it didn't line up exactly with our usual Math program , we found some things to be easy and some of the "new" concepts to be just challenging enough for Nathan. Our plan is to continue on and finish Unit A and assess where we are and how we are all feeling about the program. Nathan wants to jump ahead to Unit D to work with Time, Money, and Measurements and I will probably let him to keep him engaged, if we continue with the program after than we can go back and do Unit B and C to finish off the year.
The recommendation for time on the subject is 2.5 times your child's age. Nathan is 7 so we are spending between 15 and 20 minutes on Math 3-4 days a week. That gives us enough time to go over a module and do 1-2 pages thoroughly. We have been using the program as is with only slight adjustments to the order in which we touch the numbers, especially 7 and 9, we found the order in which the touches where counted to be more frustrating than it was worth for Nathan. We adjusted the location of the single and double touches to match up with the way we write the numbers to keep consistency across the curriculum.
We have been using the Flip Cards with each of the modules as a review, although Nathan isn't a big fan of flash card style learning when working on math facts, he would much rather me just ask him the facts. We even started having him orally recite the fact family; for example I give him the fact: 7+6=?, he says 13 and then says 6-7=13 13-7=6, 13-6=7 which is encouraging him to remember the fact families and making the connection between addition and subtraction facts.
The flip cards we received with the program match up to various units within the 2nd grade program. There are 3 sets of cards per unit so I was trying to figure out how to store 12 sets of flash cards so there could be used but still kept nice in their boxes (wishful thinking I know),
I finally found a basket to store the flip cards in so there are easy to get at. All 12 sets fit in the basket and as we open a new set I can rotate them around so the ones we are using can be found on top. I think I will tape up the boxes a bit to make them a little sturdier. For now though, this basket will fit on our Montessori shelf and be easy to get to. The boys are working on some game style activities using the cards, as we come up with successful ones I will post some to share.
The other manipulatives we received we have been using some of the time, the number cards have been a fun colorful way to build larger numbers and work on place values without the normal color clues the boys are use to having. We have also been using the form numbers as reminders for how to write the numbers. For now, since these manipulatives are used more for fun , we are storing them in the box they came in and keeping them available for the boys to use for creative learning activities.
If you are interesting in trying this out, you can
download samples
of the
Touch Math
program under each grade. The units can be purchased individually for $59.95 as a download (pdf including the teachers guide with the worksheets, or you can purchase all 4 units and save for $199.95. Honestly I don't know if my budget would allow me to purchase this for just 1 child. We have enjoyed working with the program, and have seen positives in the way the program is helping Nathan. It has been a blessing to receive the program for reviewing. If price were not a factor I would highly recommend the download units. The various manipulatives are not required to use the program but do ad fun elements.
You can also read more about the program from other members of the Schoolhouse crew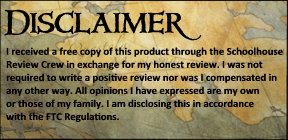 Be on the look out for more reviews from Unionvale Homeschool and the Schoolhouse Review Crew, there are some more fun ones coming up.