I've been receiving Amy's email newsletter for a while now and have been blessed by her wonderful History bits so when
Golden Prairie Press
came up as a review vendor I was very excited. I have boys but still want to give them a women's perspective and share stories of strong biblical women with them. Thankfully that is exactly what I know Amy shares. Her Bible Study
Heroines of the Past
is available in e-book or print. The e-book is on sale on Amy's website for $21.60 and makes a wonderful Bible study for children (boys or girls in this mom's opinion) This sale price is good through September 1, 2012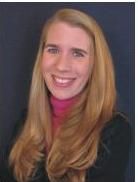 Amy Puetz is a homeschool graduate and a wonderful example to young ladies. I have listened to Amy online and read her
Facebook page
. She is an inspiring young lady sharing her passion for history through her story telling.
One of the things I really enjoy about Amy's work is the art that she includes with here books. It adds a wonderful element to each book.
With such a wonderful variety of e-books for both boys and girls, there is really something for everyone in the family.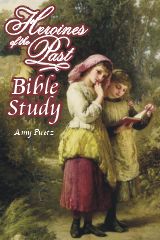 Heroines of the Past is a wonderful study of Strong Christian Women from the past. Not only is the book available online (ebook and print) but also as a 3 week Bible Study email through
Amy's website
. The book not only is a wonderful collection of stories about courageous women, but is also a wonderful Bible study focusing on the Virtues in Proverbs 31. I love the stories and then the Virtue study that follows each story. Within each of the virtue studies are questions about the story and questions that lead you back into the Word, also memory verses to work on.
I would love to put together a group of young ladies in our co-op to work through this study. (adding that to my list of wishlist classes to teach).
I really can't say enough wonderful things about this study or any of Amy's books we've used over the last few years. I am grateful that God has lead this young lady on her path of sharing so that so many more of use can gain from her young wisdom.
Be sure to check out the rest of the
Crew's thoughts
on this book as well as other's by Amy.

disclaimer: we received the ebook copy of the above book as a member of the Schoolhouse Review Crew in exchange for our honest opinion of the book.