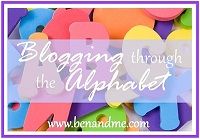 When I was working I always scheduled vacation for the week after Christmas as a way to unwind heading into the new year. I decided to take it easy with school this week for the same reason. With that in mind I introduced a new activity to the boys.
Playmobil
story builder.
We started with a small collection of miscellaneous playmobil figures and pieces I picked up just before Christmas. I sorted everything into a plastic container. 1 row of girls, 1 row of guys, 1 row of accessories, 1 row of hair and clothing bits. The activity goes like this, pick 1 girl, 2 guys, 3 accessories, and 1 hair of clothing item. create a scene and write at least 1 sentence.
Nathan wasn't sure he wanted to do it, but once he got started there was no stopping him. He is getting into the story writing as well as the Playmobil toys more and more.
Story writing is serious business. I think this new activity is going to be a center or open learning activity the boys can do when they are waiting for the other to finish. I love combining something they love with something they can use more practice with.