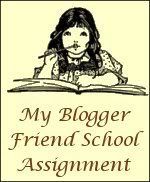 Don't Leave Home Without It! (Marketing Credit: American Express)
Memory Verse: Matthew 28: 20 - Teaching them to observe all things whatsoever I have commanded you:  and lo, I am with you always, even to the end of the world. Amen.
Intro: Never Leave Home Without It (Marketing Credit:  American Express) Diapers, bottles, wipes, bibs, pacifiers, extra clothing, cell phone, PDA, ipod, iphone, credit or debit cards … what would you never leave home without?
Assignment: Well since we haven't graduated out of a diaper bag yet we don't leave home without that which includes the following:
Pull-ups
wipes
extra binky
small toy
sometimes a small snack
Mommy's wallet
Mommy's Notebook (the brains in this game)
On occassion we are running super fast and don't always grab it so both my van and Daddy's truck are supplied with pull ups, wipes, and jackets for both boys.