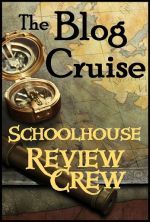 Unionvale School Boys watching a fun performance June 2011
It is summer and unless you are like us and school basically year round then you are probably looking for something to do for the kids over the summer. Well, the last 2 years we have participating in the local library summer reading program. Our local program runs once a week for 6 weeks and covers the beginning of the summer vacation in hopes that it will inspire the kids to keep reading over the rest of the summer.
Last year we had so much fun at the various activities and met lots of other kids each week that they boys jumped up and were excited to register and start reading as soon as they could.
Summer Reading Log 2012
So June 1st we went to the library and got the boys registered. Cameron has already filled 2 reading logs ( 5 hours for each log).
#PostCFK boxes of cereal donated
This year we are especially excited as we were able to get 10 copies of the Captain McFinn Books donated so that kids in the community can learn more about Bullying and not being a Bully. We also worked recently with Champions for Kids on the Post Bowls of Hope Simple Service Project and will be donating over 25 boxes of cereal so that families in the community that need them can each have a box of cereal on the opening day of the Summer Reading 2012
We love sharing our love of reading with kids in the community and hope that a sharing a little love along with a little extra help we can inspire others around us and keep the summer reading excitement going strong.
Check out the rest of the The Blog Cruise Posts about Summer Reading