With 2 little boys learning math at different levels within their own grade I was so excited to try
IXL math
. Each child has access to a variety of levels of math. For instance Cameron , my now 4th grader is working on brushing up on 3rd grade skills he struggled with and adding 4th grade skills to the mix. While Nathan my 2nd grader is working on some 2nd grade skills but also stretching and working on a few 3rd grade skills.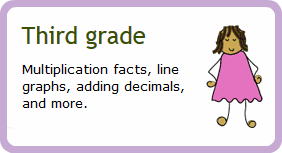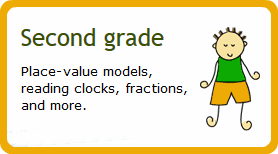 There is as ton of flexibility with this program and as the kids work through their various skills they earn
virtual awards
on their awards page for each of the grades we have worked on. I really wasn't sure about another math website with "virtual awards" but something struck a cord with both boys and IXL awards are a hit with them. Neither of them mind the different pages for different grades. With the need for a variety of graded assignments IXL is a huge value for us for a full year program. $79.00 a year for the first child and $20 for the second. I know most of the time it wouldn't seem like I would recommend this as a value, but when my boys are both excited about practicing their math skills even the ones they are struggling with it becomes a value, oh and as the parent I can even practice skills. The parent skills are recorded but still it is good practice especially when you are trying to explain a skill that a child is struggling with.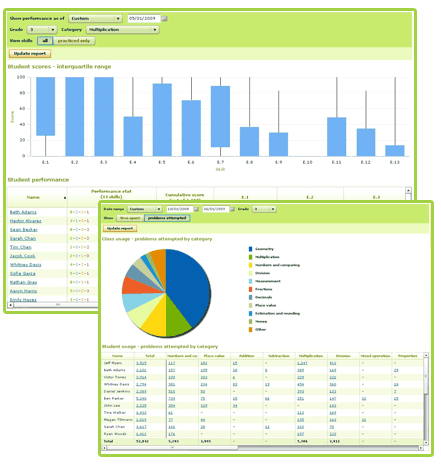 I am an an analytical person when it comes to figuring out what the boys need to work on so I love the reports the
IXL
provides the parents. I can see what the boys have been working on as well as where they need improvement and how much time they are spending on the various activities.
Check out
IXL on Facebook
Disclaimer: we received a full year membership for both boys at no cost in exchange for our review of the program and as a member of the Schoolhouse Review Crew.
You are welcome to read the rest of the crew's review just click on the banner below.