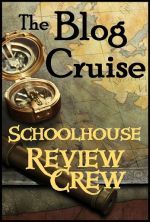 Are you staying home this summer?
Do you school year round?
Are you looking for adventures this summer?
If you answered yes to any of the above I'd like to share some ideas for some fun, simple, and some affordable field trips for this summer.
My boys love nature hikes, even ones in our own backyard are fun. If you have a local nature preserve or a nature park these are great field trips especially during the summer, take a notebook and coloring supplies and draw what you see.
Local museums are always a great thing to check out, but what about your local historical society? Are there interesting local mysteries or myths. Historical society museums are a great field trip and sometime even if you have lived in the same area for a long time you might learn something new.
Letter boxing
is a great summer activity for the whole family. You can search online for local hidden boxes so if you don't or can't travel far you can still have fun.
Another fun stay-cation type field trip is the local library. We like to make a scavenger hunt or "I spy" game out of it. I will tell them I am looking for a book about_____. and then let them find it, it sounds simple but we have found so many rabbit trails because of this activity. The boys will spot a book while they are searching for the one I asked for and want to read it or ask a question about something the see on a cover.
Check out local children's museums and water parks. Many tourist destinations also have group rates, get a group of friends together and save money on many field trips.
Play tourist in our own county by checking out all those travel brochures usually found at the visitor information centers in rest stops, you may even find something new.
What are your favorite summer field trip type activities?