We were so excited to learn we were going to be reviewing a sampling of the
Activity Bags
series of e-books. If you aren't familiar with the
Activity Bags
series it is an amazing collection of e-books filled with predesigned activities for
Science
,
Math
,
Reading
,
Preschool
, and
Travel
. The pages of the e-books are printed and arranged into Gallon sized zipper style plastic bags for storage and plastic page protectors and binders for travel.
If you aren't sure what you want to teach or how you are going to prepare your hands on science activiites or Math acitivites that your children can grab and go, this is probably one of the very best solutions around.
With some prep work that the kids can help with, Activitiy Bags will become a treasure in your homeschool.
We reviewed
Science 1
,
, and
Science 3
as well as
Math
.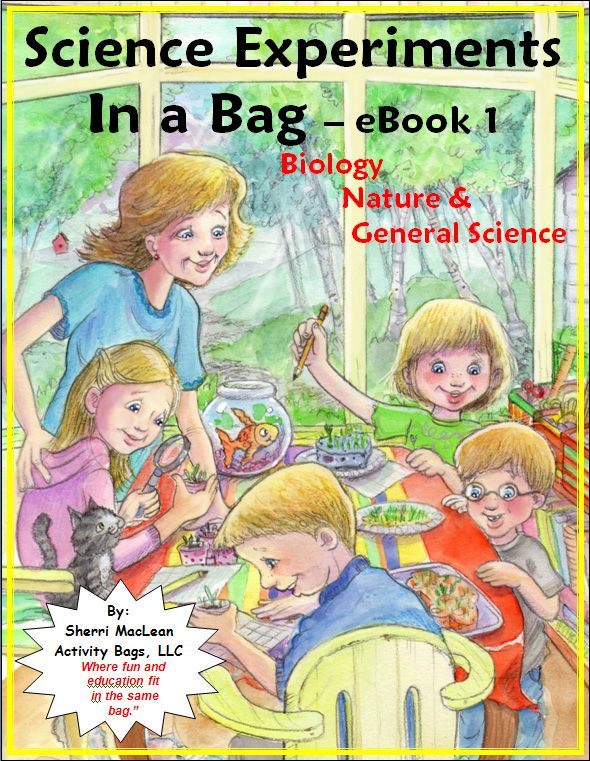 Science 1
contains 25 activities covering Biology, General Science, and even Nature studies.
The boys were excited to be able to "do" science and once they realized that all the work building the bags meant hands on science activities where Mom didn't have to do a ton of work ahead of time, they were even more excited.
We started off with a trip to Walmart to pick up some colored printer paper and card-stock along with some gallon ziplock style bags. Most of the remaining items we found around the house. I also stocked up on a few snack size and sandwich size bags to store some of the miscellaneious supplies in.
To make my life a little easier, I started out by printing the cover of each of the 4 e-books we would be using and the table of contents for each one as well.
Our next step was to select the activities we would be building for this round. (I wanted to build a good sampling for the boys with the goal of eventually have all 75 science bags built)
We started out with
Catch a Web
,
Bird Seed, Balloon Skewer, and Feasting Yeast
. A nice collection of easy to understand and fun to do experiments. These also led to exploring other nature and Biology elements around our house during the harvest season. (We talked about bugs a lot, we watched the birds eat having a better understand of the 'bird seed' and we explored yeast and cultures that are all around us since Mommy is experimenting with Lacto Fermentation in foods)
Next we worked on
Science 2
and explored Chemistry, the Human Body and some more General Science studies. I again printed the Cover and Table of Contents and went through the list with the boys and selected a few activities to build. We decided to go with
Calling Long Distance, Color Confusion, Cork it, and Taste Test.
I have already selected 5 more to create for them for the holiday break when we do more fun stuff and not so much traditional school.
The boys love that they can do the experiments over and over again and actually play science with activities like
Calling Long Distance
where they built a "phone" to learn about sound waves but also pretend to call people even each other.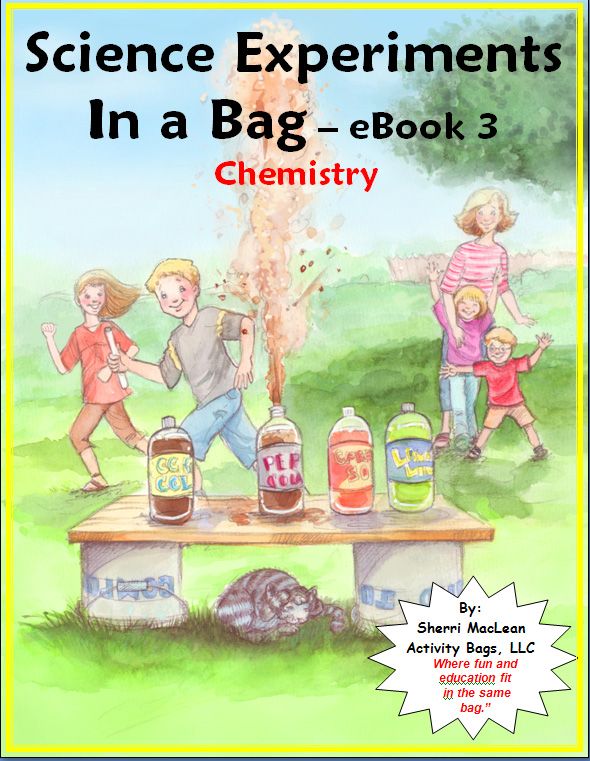 Our final ,
Science 3
explores Chemistry alone and is Nathan's favorite from the 3. (I think he is going to become a Chemist or something in that line of work.).
Same drill, printed the Cover and Table of Contents, this time I looked over upcoming lessons a bit more and found a couple of overlaps so made sure to include those activities, the first was easy
Green Copper
as Cameron was going to be doing that same experiment with his co-op class when they studied the Statue of Liberty and the copper turning green.
Lots of Lava, Seltzer Rocket, and Soda Blaster
where next on the list as Nathan kept asking if we could blow things up so I found things that would "blow up". I ended this first set with
Wheres the Water
as I was working on another blog article and happen to have a few diapers (not something we keep around much anymore). So far, we have made messes, learned lots, and found out how much the boys love science. Mommy thinks we will end up with a complete set of 75 science activities before the end of the year.
I did decide I am going to sort the activities and store them in either drawers or milk crates. One photo on the website shows a laundry basket and I think that would work but would take up a lot of space. I am temporarily storing the science bags in 12 x 12 scrapbook file boxes in our cubbies since I have less than 20 so far.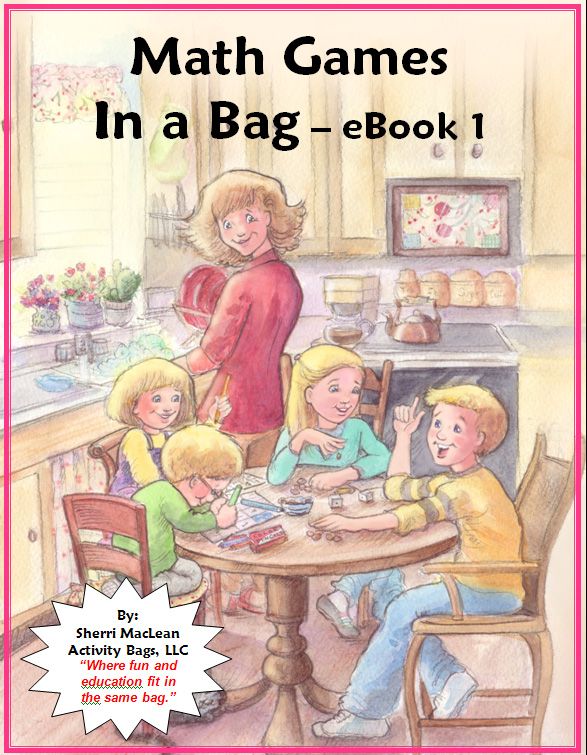 Stepping away from Science a bit, we also received the
Math
. activities Bags e-book. The Math Games in a Bag has 33 activities covering a nice range of math skills. I printed the activities list and the Cover and began selecting the activities. This one posed a different challenge, with 2 boys at slightly different math levels I had to decide which activities to focus on and which skills needed the most work. To make it more economical I decided to pick a couple that I had pieces either already made or things I can use instead of printing. The first bag to get built , Math Blocks. This one I didn't have to print the colored pieces as I just pulled out our real math blocks and incorporated some into the bags. I also went through and picked out ones that could be bagged together with like pieces (the dice activities made sense so I could put all the masters in page protectors and just 1 set of dice).
Double Digits, How Many Dots, Multiplication Toss, and Stacks of Money
ended up in one bag with just a single pair of dice. The boys' favorites for the Math Games have to be
Dot to Dots and Family Menu
. I think I actually need to reprint Dot to Dots and have it laminated for wear as they love this one the most. Who knew a little challenge between brothers could be so much fun. Actually Mommy gets in on this one as often as she can. I did find have 2 different colored dry erase makers or crayons comes in handy with this one.
One activity got a slight modification just because that is the way I roll, I loved the idea of
Turn of the Card, but didn't want the boring card-stock numbers, so I included a deck of cards with just the A-9s.
That gave them 4 sets (actually I used 2 sets of cards so we could all play).
I have the Travel and Reading e-books as well but will be showing those as part of our upcoming road trip travel binders, Homeschooling on the Road with Daddy.
Each of the Activity Bags e-books can be purchased for $15.00 or in bundles for the Science and Preschool for $27.00. If you aren't sure about if your children will like them, you can take a survey and receive a sample file with a nice variety of samples for free.
You can also rest in knowing that this product was created by a couple of Homeschool Moms who created this to fill that need of what to do with the little ones while you school your older ones.
I have fallen in love with the Activity Bags e-books and can't wait to see the upcoming Craft Bags, but you really don't have to take my word for it,
the Schoolhouse Review Crew shares their thoughts
on the program as well.

disclaimer: I received the above mentioned ebooks as I member of the Schoolhouse Review crew in exchange for our honest review of the product. No monetary compensation was received.