I have found a great way to lesson plan during the holiday season and really any season.

Yes it is that simple.

SchoolhouseTeachers.com has a Dailies section that has a little of everything. Currently I use Spelling and Grammar daily, the Daily Math twice a week, Daily Writing at least once a week, and This Day in History a few times a week. I also pull our History and Science from SchoolhouseTeachers.com.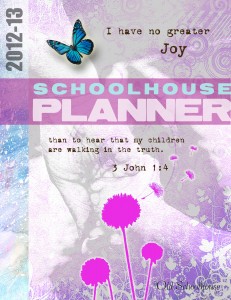 I use The Old Schoolhouse Planner which is a benefit of SchoolhouseTeachers.com. Currently I am using the 2 Child Weekly Schedule for the boys, but am considering going to the 3 child version and including Mommy's Blogging, devotionals, reviews, etc.. so it is all on one page.
I love that I can print what I need and fill their folders easily. The Planner pages can be printed or saved as a separate file to save paper.

I can use SchoolhouseTeachers.com as a guide for History lessons from a Classical History Approach.
Since we have fallen a bit behind I have found I am needing a little more in lesson planning and will be adding a subject by subject guided planner and a workbox planner. I am going to make a blank template so I can remember all the pieces I want us to at least have available each week using a combination of Charlotte Mason approach as well as workboxes and foundational including Montessori. I am a very eclectic educator, I can't imagine if I was actually in a classroom what it would be like.