When I asked the boys to help pick the topics for the rest of the A to Z Blogging challenge Nathan said , "M is for Math, silly Mommy" and then he giggled.... so I thought I would share what we do for Math at Unionvale Homeschool.
Last year I was blessed to receive a partial set of
Math-U-See
Blocks (it wasn't a full basic set but is and was functional). My boys fell in love with the blocks and immediately started building with them... I bought Math-U-See Classic materials second hand so figured we would do O.K. We have like so many other elements in our homeschool modified it to meet the boys learning styles and currently are just using the blocks with basic math facts sheets.
I did build the boys a Decimal Street on Poster Board covered with clear contact paper so we could practice place values. When I originally built it Nathan was struggling with writing his numbers so I made a set of number cards 0-9 color coded for each place value. I also used glitter glue to write the numbers on the card so the cards became a tactile learning element as well. The cards now live in the box with the math blocks for a reminder on how to form the numbers.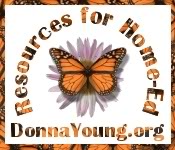 Currently the boys are practicing math facts using pages I downloaded and printed from Donna Young's
website
She has a wonderful collection of homeschool and home planning pages to download for free. You can also purchase a CD collection from her website.
We will go back to our books next month to introduce some new concepts and move on, but for now both boys are thriving on the single worksheet / review sheet in their workbox folders.