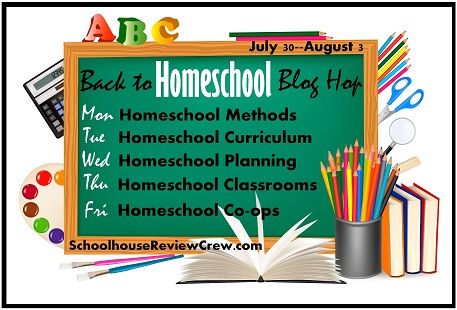 This is a the beginning of our 4th year homeschooling the boys. I can't believe we are starting grade 4 with Cameron. So, in four years of homeschooling and reading books and articles related to homeschooling we have finally settled into our own method. This brings me to the first topic of the Back to Homeschool Blog Hop put on by
SchoolhouseReviewCrew
.
I had heard about Montessori Schools but really didn't know anything about them until I read
The Montessori Method
and was inspired by the hands on activities and the way math was taught in a Montessori Program. I immediately felt like this was something my boys would benefit from and could be adapted to our shoe string budget. I feverishly began planning and putting together pieces to have
bead bars and math games
ready for the boys. We had been using Math-U-See since the beginning and I was grateful that the colors matched so well. As we began to really look at the Montessori Method I realized there was so much more I liked about the program and could adapt to our classroom including
organizational elements
. Not to focus only on Montessori method, I should take a step back.
When we began homeschooling I started out with unit studies thanks to finding
Hands of a Child
in my search. I found that the
Charlotte Mason style
of Nature studies and living books was a huge hit with me and with my boys who loved to be outside and loved being read to. While we didn't use the Scope and Sequence in the Charlotte Mason method per say I love the other all feel and adaptability of her method. also love that so much of this method can be found online for free or at least affordably.
This year we are starting the history cycle over again with Cameron and starting Nathan on the cycle so with a 4th grader and 2nd grader we don't necessarily line up with either method's scope and sequence but that is part of the beauty of homeschool I can adjust our goals and lessons to match the needs and excitement of the boys.
Nathan loves the hands on aspects of the Montessori Method including life skills where Cameron loves reading living history lessons in the Charlotte Mason style. I can adapt each method to our budget and the boys strengths and weaknesses.
Watch for the next installment in this week's blog hop focusing on curriculum.