Geography isn't a huge part of our homeschool, but knowing how to read a map and where in the world we are studying is important as I teach the boys their history lessons as well as other social studies. I have used
Knowledge Quest
maps samples in the past and was overjoyed when we were given the opportunity to review the
Map Trek series
.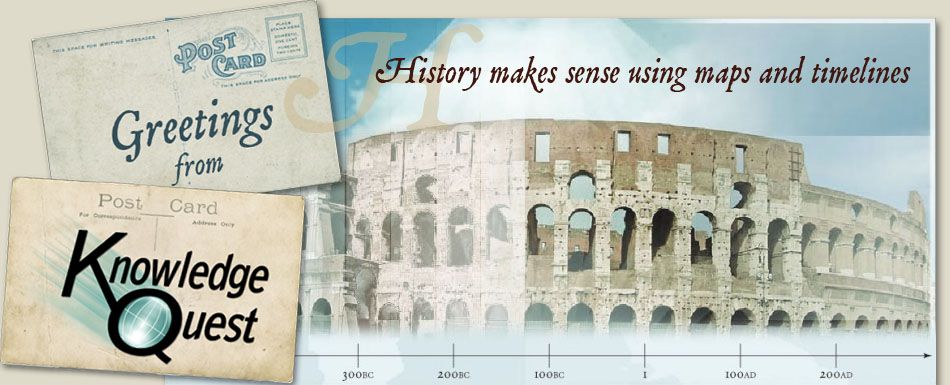 Before I dive head long into talking about this amazing company, I have to admit a little bias. If you have read my reviews
here
or on
my personal blog
, you know I love local companies. There is always something special about working with and supporting local companies.
Knowledge Quest
is an Oregon company which is always a bonus for me.
So on to the good stuff,
the
Map Trek series
is a set of 6 e-books filled with outline maps as well as labeled maps.
I love that I can use Map Trek as a stand alone World Geography series but also integrate the program into the History
curricula
I am already using with their
free Integration Guides
that outline which maps to use at various points along the way. We are using a combination of TruthQuest History and Story of the World blended with a bit of Ambleside Online, so having the integration guide makes my life just a little easier. You can purchase each e-book individually for $14.95 e-book and $19.95 CD Rom however the best value really is the complete set of 6 for $47.00 ( a huge savings over $30) or $55.00 for the printed book and CD pack (also a huge savings)
So, how have we used the program so far; the boys have colored and labeled a full world map with oceans and continents and are working on Ancient Egypt Maps currently. We will be adding more of the Ancient world maps to their notebooks as we continue their journey from Creation to the rise of the Roman Empire. We previously used maps of the United States Civil War to show various battles while we studies the Civil War. I love having every map I need to help show the boys where in the world it all fits together.
Check out what the rest of the Crew thought of this awesome program!

disclaimer: We received the e-book collection free as members of the Schoolhouse Review Crew in exchange for our honest opinion of the program.