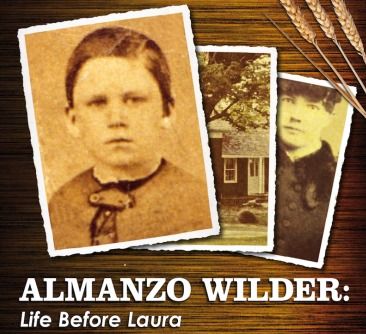 We recently received a fun documentary from
Legacy Documentaries
to review and enjoy.
Almanzo Wilder: Life before Laura
retails for $21.95 plus shipping and is loaded with tons of photos and reenactment footage based on the book Farmer Boy by Laura Ingalls Wilder. The DVD can be enjoyed by any age that is able to either watch a video or listen to the dialogue.
This video reminded me of a childhood crush. When I was young and watched Little House on the Prairie I had a huge crush on Dean Butler who played Almanzo on the television series, so much so that I decided one year I had to dress up as Laura for Halloween in hopes that he would ride into town with his horse.
Back to the subject at hand... The Documentary led to us reading Farmer Boy as a fun read aloud taking the stories in the documentary to the next level and discussing the difference in farm life then and now. My boys haven't seen the whole series nor have we read all the books, so this was something new for the boys.
Lately my boys have become obsessed with horses so they enjoyed all the horse references really caught their attention.
Catch a glimpse of this DVD in the trailer below.
Legacy Documentaries
has created 2 documentaries tied to the Laura Ingalls Wilder books as well as a CD of music inspired by the era. The DVD we reviewed is a high quality program with clear sound and vivid cinematography. We watched the DVD three times and amazingly enough saw something new each time. The details in the history of the Wilder homestead in upstate New York really engaged my boys. I love finding something that engages my fun memories and my boys' attention at the same time.
The Schoolhouse Review Crew reviewed two videos from
Legacy Documentaries
and share their thoughts on the DVDs, you can read their thoughts and experiences by clicking on the button below.