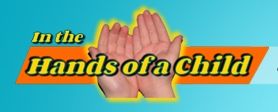 If you have been following our homeschool journey you know In the Hands of a Child is one of my favorite companies, so when they came up as a vendor with the Schoolhouse review crew I was happy to work with them to review a project pack. It was actually a bit of a challenge to select a project to review that I didn't already own (I'm a little addicted). I decided to go with the Geometry Notepack (I already have the Lapbook project as well as the coordinating younger student lapbook so it made sense).
This was not our first
In the Hands of a Child
, if fact since we began homeschooling 5 years ago, the boys have completed more than 20 units. This time we used the laptop to read the research guide from (usually I either print it out or load it to my Nook). I also printed 2 copies of the notebook pages as Cameron's friend who is one summer break was spending a lot of time around the house and when asked to participate in school he was willing and eager.
We actually did the project in 5 sittings as I printed a couple days combined. I love the lesson plan guide in the front of the pdf file, it makes it so easy for me to plan our sessions and gives the kids something to check off as we complete the activities.
This unit is geared to grades 4-8 (Cameron is going into 5th grade , and his friend is also a 5th grader so it was a perfect match) While the older boys worked on the Intro to Geometry unit, Nathan also worked on the coordinator K-3rd grade unit Shapes: Simple and Solid and had fun adding his own style to the lapbook project.
The Intro to Geometry notepack retails for $12.00 is has everything you will need to read and complete the notebook as well as a reading list of books you can add to the unit. During August and the Back to School sale this unit is on sale for only $5.00 (the sale ends August 20, 2013)
I love that I was able to teach Cameron and his buddy more than the basic geometry terms and shapes, we also talked about occupations that use geometry and even got hands of with teaching and understanding the Pythagorean theorem (I didn't understand it myself until my freshman year of high school). Making the learning fun and hands on and having a finished notebook made the whole project that much more fun for both boys. We even talked about angles and such incorporating the concepts into their bike jump building. Keeping 2 10 and 11 year old boys engaged can be a challenge but thanks to In the Hands of a Child we not only kept them engaged but also taught them something that they will use again before their school careers are over.
In the Hands of a Child was founded in 2002 by 2 homeschool Moms, (Niki and Kim) in 2005 they brought Katie on board and since the first pack , Plants was published have published over 450 units in a variety of topics and a wide range of grade levels. What makes In the Hands of a Child different is the research guides written for each unit. Everything you need to complete the unit is included, from lesson plan ideas to answer keys, from research guides to graphics (notebook pages or mini books for lapbooks). Many of the units come in a variety of types from basic lapbooks to lapboos with a type it in feature to Notebook packs all as pdf files and even printed materials; some of the units even have full kits where everything is printed and ready to put together.
The Schoolhouse Review Crew reviewed a variety of the In the Hands of a Child and share their thoughts on each product, check them out by clicking on the button below.