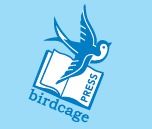 We are working to incorporate more art images into the boys world. Thankfully, we received a new review product that helped facilitate that,
Art Close Up: Museum of Modern Art Cards
from
Birdcage Press
Once we received our package from Birdcage Press, Cameron immediately opened them and started playing matching memory style games by himself. Once he made a match he would look over the full picture card and ask me about the artist or the piece of art.
Inspired by the games we have actually started an artists study notebook. We have continued to play with the cards putting the full picture cards into timeline order and trying to put the up close pictures in the same order without looking at the full picture cards. Another activity we found fun, grouping the cards by style.
Art Close Up: Museum of Modern Art Cards
is a set of 48 matching cards, the size of playing cards, laminated and full color featuring pieces from
the Museum of Modern Art
designed for ages 5 and up. The set of cards retails for $10.95 and can be purchased directly from
Birdcage Press
My boys are really loving the cards and trying to come up with more games to play with them. For now though, memory match, timeline builder, and style grouping will do. The game inspired us to find a few more art style games and activities for the Montessori shelf and we are adding
several of the other sets
available to our homeschool wishlist and even a field trip to the Portland Art Museum later this summer.
While the retail price at first seemed a bit high for a set of cards, the more we played with them and the more inspiration gained from them the more I am seeing the true value in the set of cards. Birdcage press carries a wonderful line of art cards as well as art books, and even history , nature, air, and space activities. Members of the Schoolhouse Crew reviewed a variety of the art cards and several other activities from Birdcage press, you won't want to miss their
reviews as well
.