With 2 little boys who seems to be in constant motion I really didn't give much thought to a formal Physical Education program for them; that was until I was given the opportunity to use
Family Time Fitness
.
There are times I thought, with only 2 boys playing some of the games I grew up with could pose a challenge, but by putting into play the activities in
Family Time Fitness' Homeschool Physical Education Program
, I am able to show them , teach them, and play with them.
I have to be honest with you, I hated P.E. in school, seriously I hated it, the activities didn't seem relevant to me and I never felt like I learned anything of value. Thankfully, I can say Family Time Fitness isn't like that. Simple games like Red Light , Green Light can be played even with 2 little boys.
Teaching the boys how to exercise rather than just how to play games was something I hadn't really given that much thought to, but as we began to work on the how-to's of exercising and tracking their exercising that led to looking at other ares where we could really look at the how-to's.
Cameron is a runner, really has been since he learned to walk. Now, I can teach him the whole practice of running: warming up, intervals, cool down, proper diet, and hydration. It really becomes a part of our school day.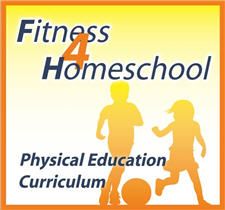 The Family Time Fitness program is really a value if you look at what you and your students will gain from working out together and the knowledge and good habits you will help them create.
The is an e-book program that retails for $57. You can't get a gym membership for that for even 1 person let alone a whole family. For a program that will continue to teach the family, that is an amazing value.
If you would like some more inspiration, check out
Family Time Fitness on Facebook
where they share all kinds of health and fitness tidbits.
You can see what the rest of the Crew thought of the program
HERE
or by clicking on the Crew button below.

Disclaimer: As a member of the Schoolhouse Review Crew, I received an e-book copy of the above program for free to review and share our opinion with our readers.