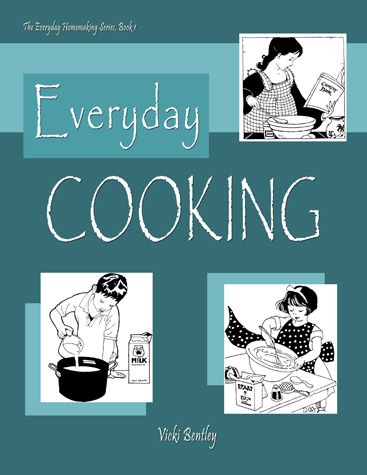 I hate bland food and I am always looking for simple easy meals that the family will enjoy. So Everyday Cooking was a perfect find for me.
As a homeschool mom of 2 little boys, I find that I'm often in the kitchen alone, especially lately with the nice weather outside (not too hot and not too cold). With that I am always looking for new ideas that will make it easy.
I fell in love with this e-book cookbook.
I
have it saved on my phone, yes my cell phone, so it is crazy handy. I use it in the kitchen and while I am grocery shopping.
I have tried several of the tips and tricks listed through out this book as well as a few of the recipes. I love that the recipes are simple enough that I can modify them. Even better many of the meat / main dish recipes list various cooking methods.
Something about the way this book was written has inspired me to start cooking with my pressure cooker. I love canning with it, but never really thought of cooking with it, until I read the recipe for roast. I usually cook a roast (especially a pot roast) in the crock pot, but will be cooking one in my pressure cooker this coming week to save time.
Vicki Bentley does an amazing job keeping it simple enough for busy moms. She also inspires Moms with real and healthy ideas on her blog
If you are looking for whole food, simple, recipes then I can't say enough about this book. If you are looking for someone to hold your hand along the way, honestly that is how I felt as I was reading the book, like Mrs. Bentley was right there with me talking me through the steps.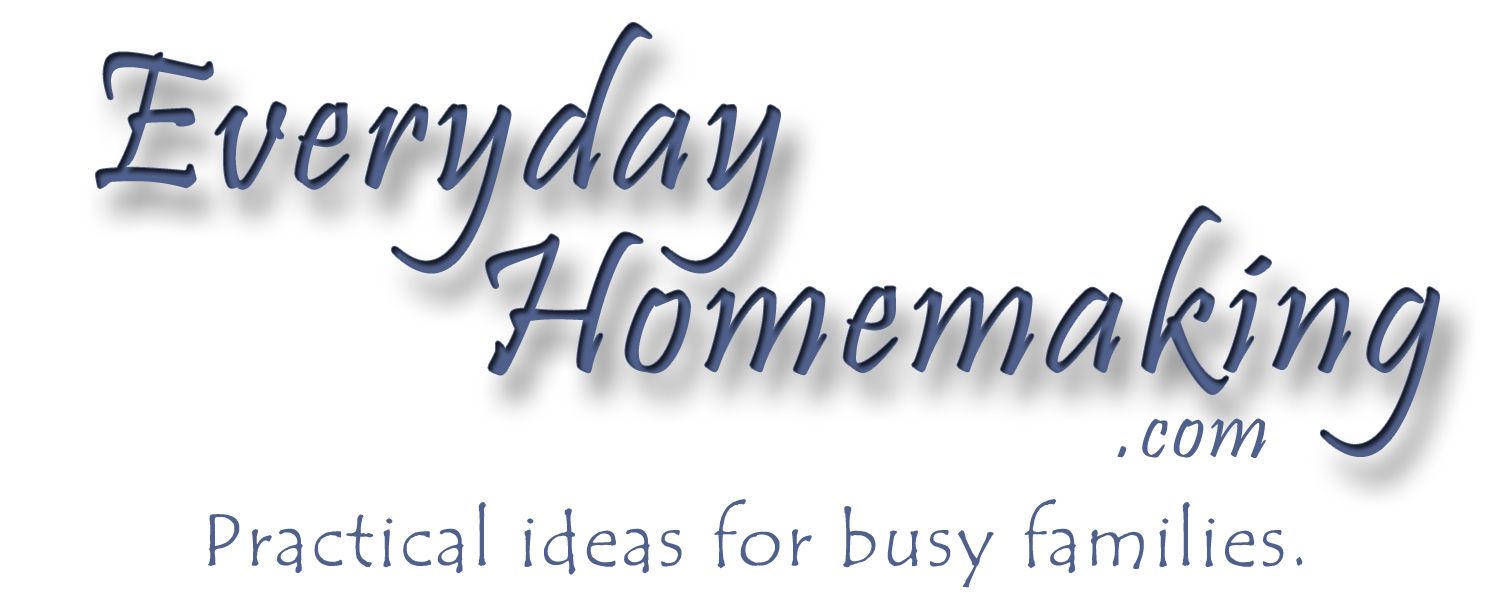 I am trying to make meals ahead and make healthier meals for my family and honestly this cookbook has inspired me. At first I wasn't sure about an e-book cookbook, but now I think I have used it more in the last few weeks than my tried and true BHG checkboard binders (I have 4 different ones that I use along with a variety of other cookbooks). I'm sold on the e-book cookbook! When else can you have you cookbook when you go grocery shopping? Seriously, I actually pulled it up on my phone a few weeks ago at the grocery store to make sure I had all the ingredients listed for a particular recipe.
The book is available online in print with a coil binding for $17.99 which would make a great gift, or as an e-book for only $14.99, which is a great deal for this amazing book.
Be sure to check out what the rest of the crew thought of this book as well as another book from Everyday Homemaking

disclaimer: I received an e-book copy of this product as a member of the Schoolhouse Review Crew in exchange for my review of the product.