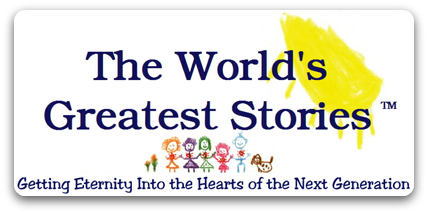 We tend to use the KJV for most all our Bible study except when the kids are really having trouble then we fall back on the Children's NIV, so when I saw
The World's Greatest Stories
coming through for the Homeschool Crew I was very intrigued. We selected Volume 1 the Prophets and started listening to it as soon as we received it. Mr. Sarris' voice is very warm and he does an amazing job altering his voice for different characters and situations.
I loved that we were able to listen to the stories in the car running errands or at home while doing art or just having play time. Volume 1 has 5 stories on it and the stories are read straight out of scripture nothing is added which I appreciated, especially as I am teaching the boys that they can read the Bible to find answers and don't always have to get someone else's perspective just their own. If you visit their
website
you can even listen to sample clips of the stories.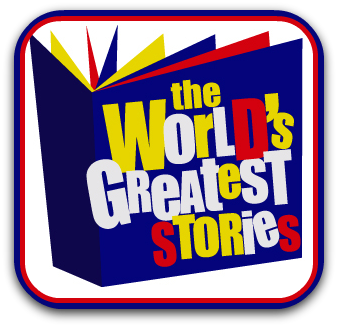 Each CD retails for $7.95 but as I am writing this article there is a deal on the website if you order 6 or more CD you get free shipping, which is perfect as there are 6 CDs available. You can also choose either KJV or NIV as well as CD or Cassette.
If you would like to learn more about the artist MR. George W. Sarris check out his
blog
Check out what the rest of the Crew thought of these amazing CDs
HERE
I received 1 CD from the collection to review as a member of the Old SchoolHouse Homeschool Crew