While enjoying the transition into the fall season and the routine of school, we were blessed to review
Kinderbach
again this year. Nathan was the most excited as he wants to learn more about music and playing. It was nice to
pick up where we left off
earlier this year and continue our musical journey with Dodi and the gang thanks to Miss Kari's fun friends.
This time around the music got a little harder and the fun and learning just that much greater. The songs were recognizable tunes that Nathan had heard before. The worksheets and activities made their way into this binder, we even revisited a couple of the early worksheets to refresh our memories.
Kinderbach
is an amazing online music education program that teaches younger students to play simple tunes and become comfortable on the keyboard while incorporating fun characters and slideshow style presentations. Kinderbach offers an online subscription program that retails for $19.99 a month when paid monthly or annually for $95.88 when paid once (costs out at $7.99 a month).
I love that the program teaches note recognition along with basic theory at a young age to create a strong foundation in music education that can grow with the child. The colorful environment is very engaging for children and even parents can enjoy it.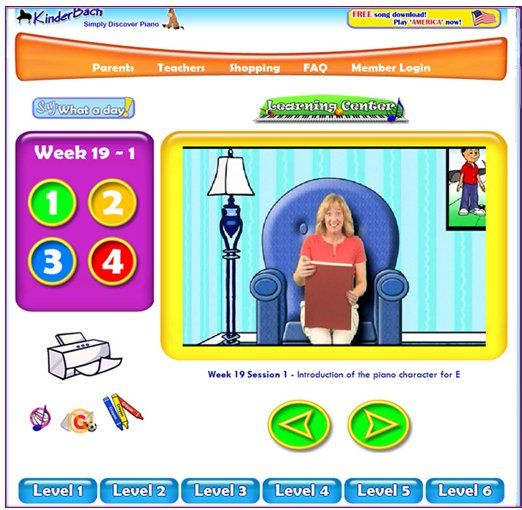 I still feel this program is a value for families looking to incorporate music into their early childhood and elementary programs.
While we reviewed the online program, there is also an
iPad app
that makes the program more portable. Nathan is looking forward to continuing our journey for a few more months with
Kinderbach
.

disclaimer: As a member of the SchoolhouseReviewCrew, I received a copy of the above mentioned product in exchange for my honest opinion and review of the product.