Have you met Samson?
Samson's Classroom
is a fun interactive learning program focusing on Dolch sight words, spelling, and Reading with comprehension.
Sometimes I think I take our schooling too seriously, thankfully
Samson's Classroom
is fun and silly engaging the boys without a lot of stress.
I started out with a single sign on to give it a test drive myself and the boys, it didn't take long for them to ask for their own accounts. The idea that a single program can incorporate three critical areas of learning in one sure makes this Mom excited.
The prices for
Samson's Classroom
also excited this Mom. With packages starting at only $30 a year and a family package for $50 I can see the value as this trio of subjects really are critical to successes later in life. Since my oldest is inthe 4th grade, it isn't a program that I will continue much farther with him, but my 2nd grader engaged and enjoyed this program enough that I am seeing his attitude toward reading improve.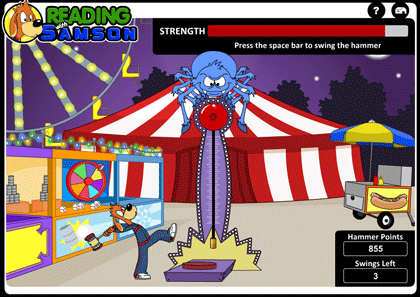 The games are colorful and fun as well as encouraging. The boys are eager to do the assignments to earn more chances with the games.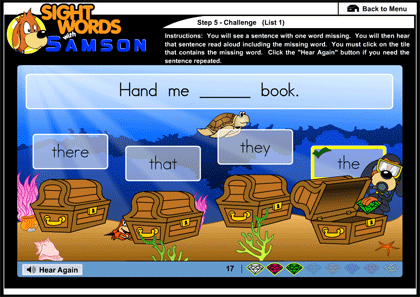 Sight word activities that teach listening and visual recognition also encourage more learning.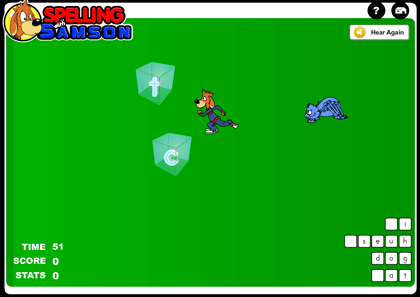 More games that encourage learning while improving computer skills. This game in particular is challenge with the keyboard to move Samson around the board and once all the letters are collected and arranged into the spelling words.
I know we as a family have been blessed by the change in attitude because of this program, a willingness to learn and enjoy the learning is a such passion for my husband and I.
Don't take my excitement for this program as the final word, check out what the rest of the crew thought,
here

disclaimer: I received an online subscription to Samson's Classroom in exchange for my opinion here, no monetary compensation was received.