I firmly believe in not forcing reading on a child that isn't ready. That said, both my boys were/ are delayed readers so by they time they were ready to read, the options for age appropriate beginning reading programs is limited. We use McGuffey's eclectic readers because of the not frilly basic design of the books , but Nathan was struggling even with that, so when I was given the opportunity to review
ABeCeDarian Reading Program
I was not only intrigued by grateful.
ABeCeDarian Reading Program
is a program that focused on phonemic, phonics, and fluency that can help ages 5- adult. The beginning program can be used in several ways including as a basic reading program which is what I was looking for.
When I received our books I decided to do a quick assessment / review with Nathan to see where he was at comfort wise as well as if there was something that stood out as a struggle. We were able to breeze through A-1 as far a reading , understanding, and writing (I had him practise on a piece of paper, rather than write in the workbook.)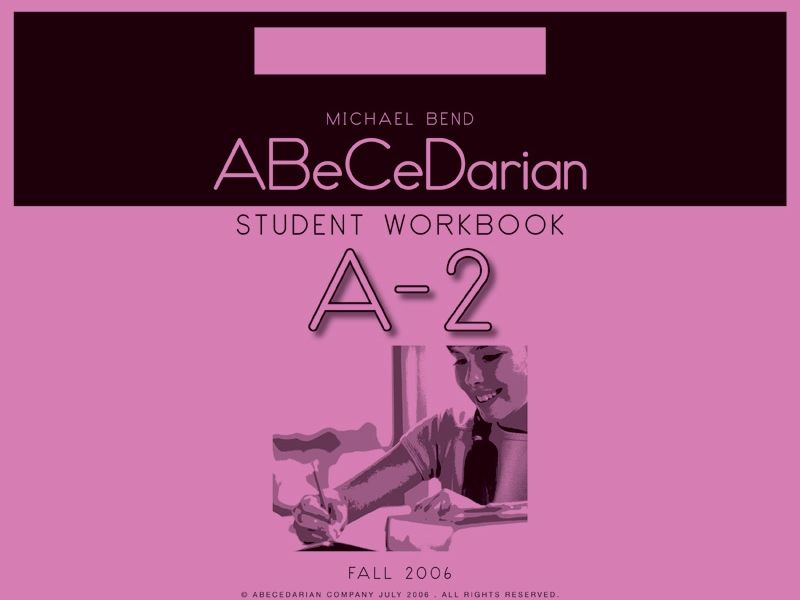 We decided to see where we at in
Student workbook A-2
and again found he was farther along then I thought. We decided to start with A-2 and do a little more than expected each day, using the
Teacher's Manual A-2
as a guide. The first thing Nathan and I both noticed about the Student workbook was the line format for writing, while it still uses the dotted line, it only uses two lines which for most kids I'm sure is unusual but since we are still happily working through our handwriting program using a 2 line format, this helped with continuity.
The landscape format meant he could take up a huge amount of space and be comfortable on the work area. The Student Workbook retails for $12.25 which is a pretty reasonable price even if you wanted to use it alone.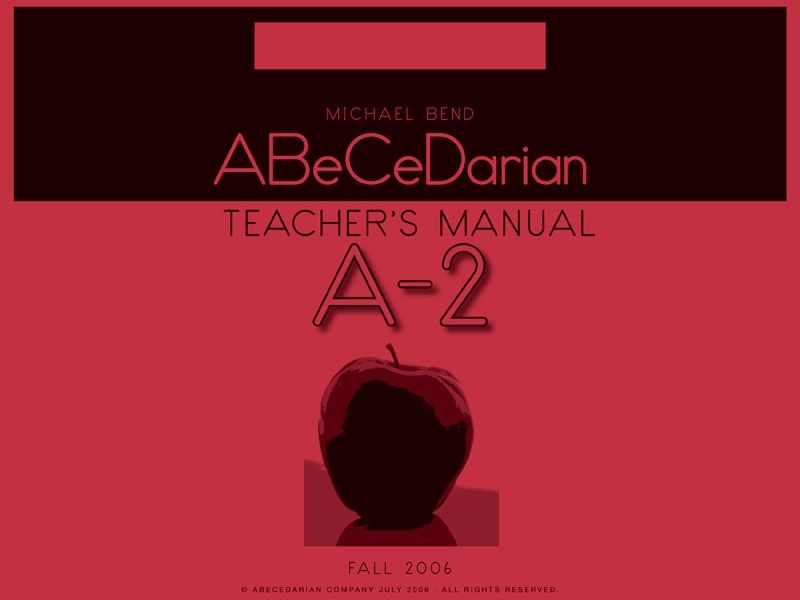 The
Teacher's Manual A-2
also in the landscape format is filled with a ton of helpful hints, scripted directions, and general learning skills that at times seemed to structured to this Mom, but we found that Dad and even Gamma could help with school with this format. Nathan even noticed that we had more fun and could be a little more creative with games and activities when Mommy read the
Teacher's Manual A-2
. The
Teacher's Manual
retails for $28.50 but is full of so much information that the value is still high.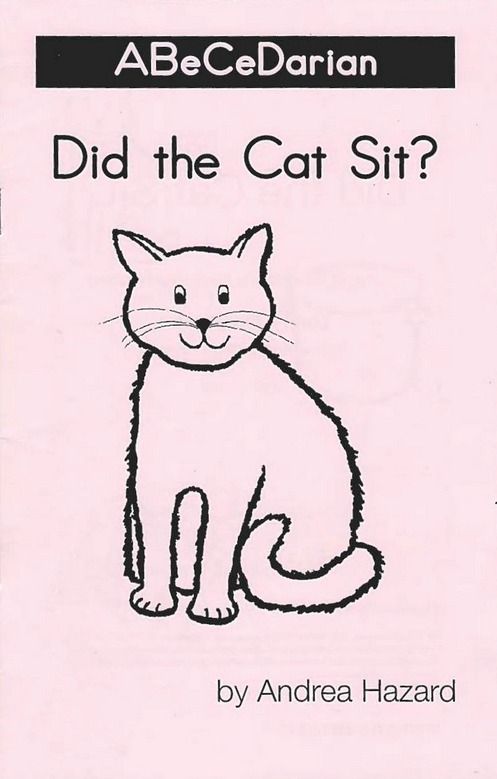 Along with eh Teacher's Manual and Student Workbook,
ABeCeDarian Reading
also has a set of
10 storybooks
that fit in to the A-1 and A-2 program. The readers are simple black and white drawings with simple sentence stories that coordinate with various lessons in the Student Workbooks. On the backside of each storybook the lesson and unit that it follows is given making planning crazy easy. Nathan's only real complaint with the storybooks was the fact that I was asking him to read bright pink storybooks. The bright color made it easy to find the books inside his file box, but didn't exactly excite my little guy. He was happy though as we worked through A-2 and began
B-1
that the pink books would be done and he could move into the blue book. The set of 10 storybooks retails for $21.50 , while the stories fit the flow of the student workbooks, I'm still undecided with value. If budget were no issue then the value is good.
Finding a comfortable spot to read to Daddy makes reading a lot more fun for a boy who 8 weeks ago was not happy about reading. Thankfully we were one of those selected to review
ABeCeDarian Reading
for the Schoolhouse Review Crew, but we weren't the only ones. You can read how the rest of the crew used the program
HERE