It may sound like an odd question, but when the opportunity to review the
Leadership Garden Legacy
's program
U.N.I.Q.U.E Kids
it was the first thing I asked myself. I know that sounds pretty cliche' but with two young boys that are a little quirky and not what most people would call leaders I really had to wonder.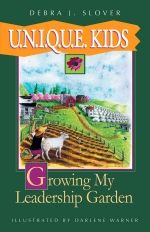 What is U.N.I.Q.U.E Kids?
Growing my Leadership Garden is just one of the components to the Leadership Garden Legacy tool kit. The book itself is written with a fable story setting with wonderful illustrations and simple language that connects to the children ages 8 and up through a farmyard of characters. The main character suffers with a low view of himself and guilt issues. The children at least mine were rooting for him from the get go.
How does the book come?
You can purchase the book as a single piece for $18.95, but the book is only one piece of the puzzle, or you can purchase the Empowerment Tool kit at a discount with a special Spring Special Discount of 20% off using code
TOS-SS20D
through May 31, 2013.
What comes in the Empowerment Bundle?
The Family Empowerment Bundle
includes the following items:
Adult tools: (Ages 13 up)
U.N.I.Q.U.E.: Growing the Leader Within

book

U.N.I.Q.U.E.: Growing the Leader Within Mp3

audio book download

The Leadership Garden Guidebook: Cultivating organic experiences, actions, and results that will empower you and those around you

workbook
U.N.I.Q.U.E. KIDS: Growing My Leadership Garden

book

U.N.I.Q.U.E. KIDS: Growing My Leadership Garden Mp3

audio book download

U.N.I.Q.U.E. KIDS Activity Guide and My Leadership Garden Journal

pdf downloads
Family Empowerment
Toolkit
User's Guide
pdf download
This amazing kit will help not only your children but you as a parent and individual plant and grow your own personal Leadership Garden.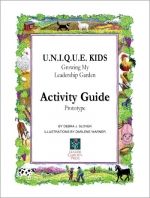 The Activity Guide serves as a hands on application of the tools your children will learn through their personal journey. As a pdf download , I found it a perfect combination to print the activities we needed for both boys. It was also
convenient
and added to the whole experience. I did find I needed to add pages to the Activity Guide to incorporate Scriptures. The book is set up to work in either a Christian environment or a Secular one, and since we try to work a Biblical worldview into our learning I felt having some simple scripture passages would help the boys. Since the Activity Guide is a pdf, it wasn't an issue to include a couple of simple copywork or drawing pages for the boys.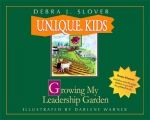 The MP3 audio download of the book being read , added a fun element and another
convenient
piece of the package. I have a Nook that we use for school and I load the MP3 files onto the Nook so the boys can listen in the car or at the table wherever we are schooling that day.
The whole program is fun and since both the kids book and the adult book follow the same principles everyone in the family can work at their own levels and grow together.
With the TOS discount special this already high value package become an even greater value. I can honestly say, this is a product I would seriously look at purchasing if I hadn't received it for review. You don't have to take my work for it, some of my crewmates also had the opportunity to review it and are linked up
HERE
. I would
definitely
give this product high marks and am going to recommend it to our homeschool co-op as a possible program for several grades.