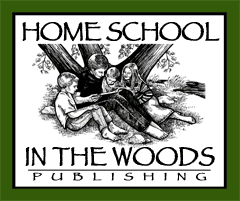 Nathan enjoys music and learning about a variety of instruments so when the opportunity arose to review
Homeschool in the Woods
' Activity Pack
Hands on History Composers
, I decided it would a good way for him to get an overview of a variety of composers and instruments.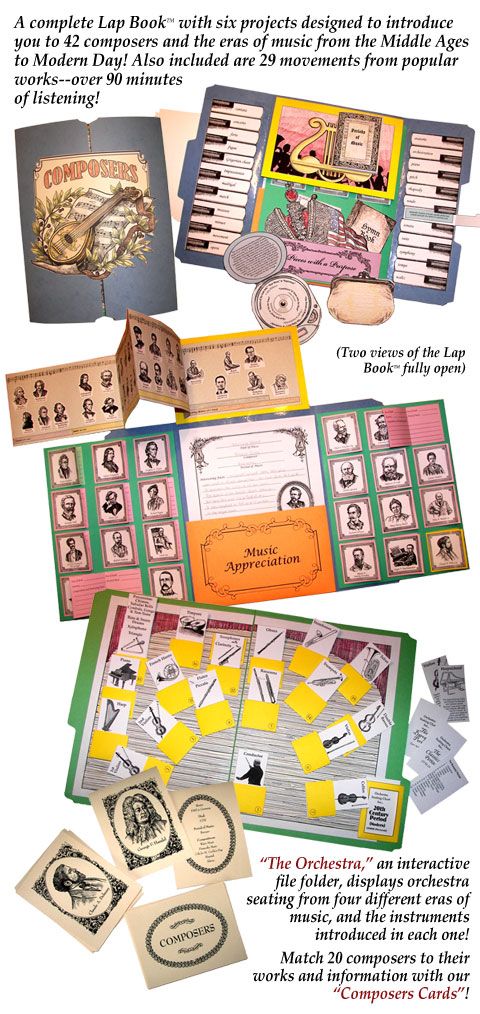 What is an Activity Pak?
Homeschool in the Woods sells an Activity Pak that contains a variety of Lapbooking components focusing on a single subject matter, in this case 42 composers.
What is included in the Activity Pak?
The Composers pak includes: a Keyboard Vocabulary activity , the Orchestra a file folder activity with 19 pockets and cards for the various instruments and orchestra arrangements over 4 musical eras, Composer cards: a set of cards that can be used a flash cards covering 42 composers, a collection of musical appreciation sheets that can be used while listening to the included 29 pieces of music in MP3 format, a set of Music with purpose activities focusing on several pieces of music, along with several other lapbook activities.
What format does the Pak come in?
The pak comes in either a download or CD format and is a zipped file. Once the file is unzipped , each component has a folder with individual pdf files. Each pdf file is a single page with the exception of the instructions for each component.
How much does the Pak cost?
The download version is $18.95 and the CD version is $19.95
How did we use the Pak?
Nathan and I went through and selected several of the activities that he would like and set to working through them. He enjoyed learning about the various orchestra instruments, although he struggled with the mini pockets we had to fold. We also worked through the timeline and talked about each composer as we placed him (or her) on our timeline. We also listened to the MP3 files and talked about each piece of music. Nathan pointed to the various composers on the timeline as we listened to the music selections. Since there isn't a written curriculum or reading list with the Pak, we pulled from our ChildCraft books, encyclopedias, and a few books from our homeschool co-op library. This was another good opportunity to practice looking up information in the encyclopedia (a little old fashion, but when you have a wonderful old set that includes all the information needed might as well use it)
I also found other pieces of music in my CD collection to listen to as we worked through the various projects.
While Nathan enjoyed the one on one time with Mommy working on the project, I was frustrated with some elements of the Pak. Each page was a separate pdf file making printing a very long process as I had to open each file, print it, close the file, and open the next time. Since this is an activity pack I had to spend a lot of time looking for things to read about each era, each composer, and the various pieces of music that we were listening to.. I spent more time looking for resources to read and have ready then we spent on the activities.
Nathan's favorite composer ironically was Handel. We actually got out my CD of the Mormon Tabernacle signing the Messiah and listened to it. I then got out my hardbound book of the score and we talked about the music and some of the theory involved in it. We looked at the vocal parts and the various orchestral parts.
Overall Nathan enjoyed the product and the lessons he learned. He has already created a new playlist in iTunes of just classical music, gotta love that!
While I wasn't overly thrilled with the product, I am glad he enjoyed it and that it inspired him. I will continue to offer him lapbooking projects for subjects he enjoys, but will make sure they are full products rather than just activities only. I will also continue to use our existing programs.
We were not the only ones to review this product, check out what other crewmates thought of the various products reviewed by the Schoolhouse Review Crew by clicking the button below.