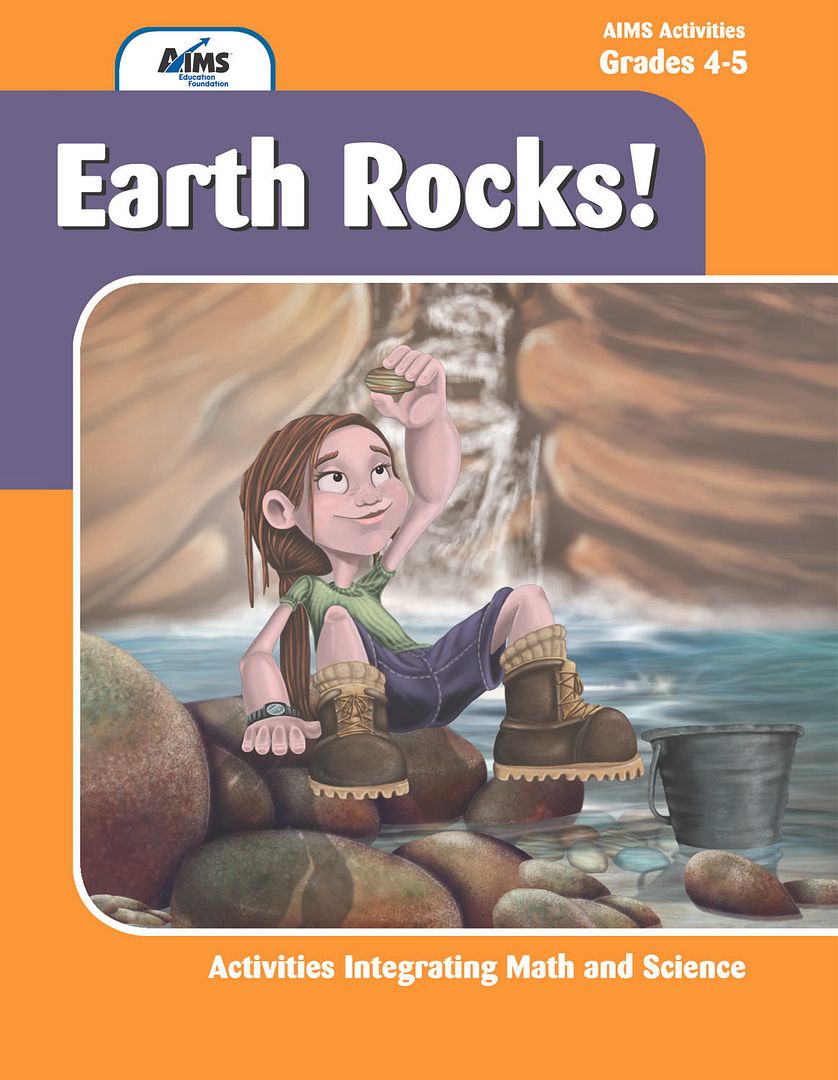 Earth Rocks! Well as my boys like to say God Rocks Earth Mom. With that in mind we jumped into a geology unit with AIMS Education Foundation
Earth Rocks book
.
The book is set up to integrates Math and Science activities on a 4th or 5th grade level. Since my boys aren't 4th and 5th grade I knew I would be doing some modifications to the units but figured it wouldn't be a problem.
The book came with a CD that has all the handouts in a pdf format which is very helpful. Each lesson has detailed plans and instructions. We did a few of the units but realized a couple of things. First being a secular publication I had to be careful as I read through various sections to keep the evolutionary vocabulary out of the conversation. I have chosen to not teach evolutionary theory to the boys until they are older and can make up their own minds. We use a young earth, Creation based Biblical view in our history and science lessons.
The other issue I had was adjusting the supplies and materials to 2 students instead of a classroom full. The activities are a lot of fun and the boys enjoyed the lessons we did do, which told me that I can add more hands on geology and geography activities as we move forward.
The book with the CD retails for $29.95, there is also a .pdf version available from the publisher which also retails for $29.95

So based on the price and the full array of activities I can say there is value in the book if you are OK with evolutionary timeline or if you are willing to adjust the conversation as you go.
AIMS has a variety of books available online as well as a selection of lab kits to complement their programs. The fun characters also add value to the programs as the characters caught my boys' attention.
The TOS crew reviewed several of the AIMS products, you can find the crew reviews
HERE
Disclaimer: We received a copy of Earth Rocks as a member of the TOS homeschool crew in exchange for our honest opinion of the product, no monetary compensation was received.