The New Testament is full of so many messages for kids and sometimes it can be hard to explain it to the kids. I was so glad to receive God's Great Covenant volume 1 focusing on the Life of Christ. Christian Academic Press publishes a large variety of educational books for Christian Education including the God's Great Covenant series that includes Old and New Testament books.
Teaching the importance of the Gospels to young children can be simple or it can really dig deep into the lessons of the New Testament. Cameron, Mike, and I spent time together reading and listening to the stories, reading scripture, and studying the messages in the beginning of the Gospels. While the lessons are really geared for 4th grade and up, we worked together to answer the questions.
I was impressed with the layout of the student book and each lesson. Being able to brea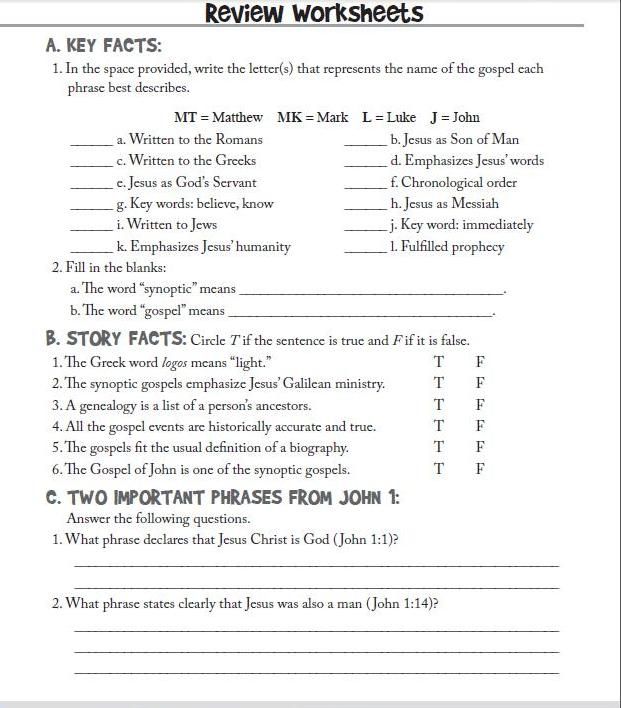 k apart each lesson into manageable sections that we could get through. The Review worksheets are perfect for breaking up whether throughout a day or over a couple of days.
This is a complete program with Teacher's Guide, Student Book, and available audio files of each lesson's story having a price that reflects the completeness of the program. You can purchase the components separately as well, although I found the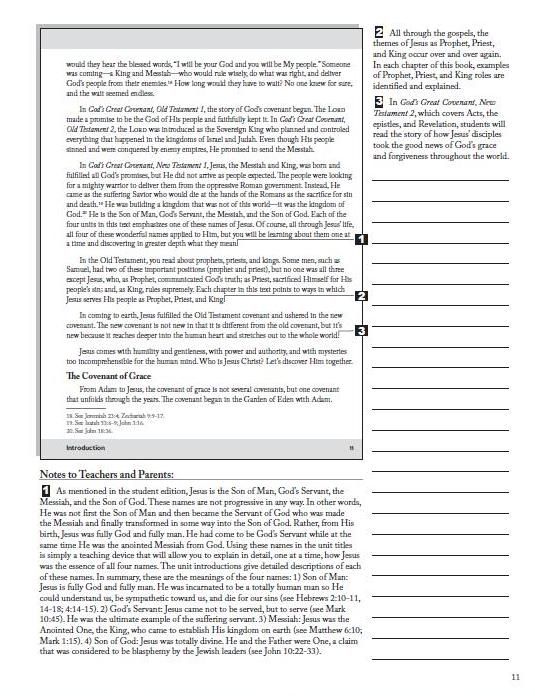 Teacher's Guide to be a huge help with lots of added notes that help explain verses as well as insight into concepts that aren't always seen during the reading. The Teacher's guide also has space for notes which I really appreciated. The books are large paperback style books which was hard for both Cameron and me to work with ,so I took them to our local office supply store and had them spiral bound, but it was worth the extra cost for us in the functionality of the product.
The bundled set we reviewed retails for $56.95 and is in my frugal opinion worth every penny.
Check out what the rest of the CREW thought of this product.
Disclaimer: We received the above mentioned bundled product as a member of the TOS homeschool Crew in exchange for our honest review. No other monetary compensation was received.